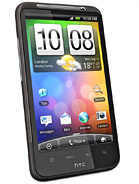 The announcement last week indicating that HTC HD will not receive an official update Android 4.0 Ice Cream Sandwich causing quite a stir. Taiwan-based company that has posted the reasons for the decision on his official blog. According to HTC, the update will cause a big problem, where the users risk losing their personal data during the update process.
Apparently, the size of the greater Android ICS need to repartition the internal space of the handset and therefore cause the above- mentioned hazards.
HTC regard to reducing the overall size of the package will affect the phone functions. Meanwhile, the XDA community has made the availability of ICS for Desire HD ROM based on ROM Cyanogenmod 9 and Jelly Bean.